WHAT IS FLOCCULANT?
Flocculant is required for the operation of HAMANN HL-CONT Compact / HL-CONT Plus sewage treatment plants and HL-CONT Plus OceanCruise / HL-CONT Plus RiverCruise advanced wastewater treatment systems. The flocculant supports the Dissolved Air Flotation (DAF) process, the main sewage treatment technology applied in these plants. Better flocculation results in a better treatment performance of the sewage treatment plant. HAMANN BlueFloc has been developed to the specifi cations of the HAMANN R&D team to optimise flocculation and has been proven in our test facilities. It is produced in Germany to HAMANN quality standards.
---
ORDER HAMANN BlueFloc

KEY FEATURES OF HAMANN BlueFloc FLOCCULANT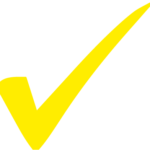 HIGH PERFORMANCE
Better flocculation means better performance of the sewage treatment plant.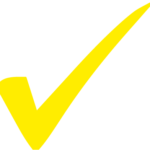 READY-TO-USE MIXTURE
HAMANN BlueFloc is a ready-to-use mixture of aluminium-based flocculant and polymer. No mixing of substances required by the operator.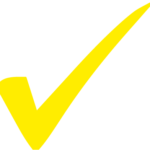 DEVELOPED & TESTED TO HAMANN STANDARDS
HAMANN BlueFloc Flocculant for sewage treatment plants has been developed to the specifications of the HAMANN R&D team. It has been extensively tested and proven in our own test facilities.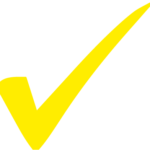 MADE IN GERMANY
HAMANN BlueFloc is produced in Germany and to our high quality standards. 
To download the HAMANN BlueFloc Safety Data Sheet, please visit the "TECHNICAL PRODUCT INFORMATION" page by klicking here.
---
FLOCCULANT IS CRITICAL FOR THE SEWAGE TREATMENT PERFORMANCE
HAMANN sewage treatment plants and advanced wastewater treatment systems apply our Dissolved Air Flotation (DAF) technology as one of several steps in the sewage treatment process. To support the flotation process, a flocculant is needed. HAMANN BlueFloc is designed to optimise the flocculation and thus optimise the treatment performance achieved in this process step.

WHAT FLOCCULANT FOR SEWAGE TREATMENT PLANTS DOES
Let's take a look at the treatment process applied in our HL-CONT Plus range of sewage treatment plants. The complete process incorporates four steps: Preparation of the sewage mix, maceration, TSS/COD/BOD reduction and disinfection.
The flocculant is used in the third process step, where TSS (Total Suspended Solids), COD (Chemical Oxygen Demand) and BOD (Biological Oxygen Demand) are reduced by Dissolved Air Flotation (DAF).
FLOCCULANT SUPPORTS TSS/COD/BOD REDUCTION
By means of our Dissolved Air Flotation (DAF) technology,  the suspended solids (TSS) are separated and the chemical (COD) and biological (BOD) oxygen demand is reduced. The sewage is enriched with air under a pressure in the saturator. After being discharged into the flotation tank through the pressure release valve, the excess air forms micro bubbles. The flocculant is added in order to let air bubbles and suspended particles form larger flakes. These flakes float upwards, creating a sludge foam on the surface and leaving the clear phase in the lower part of the flotation tank. The sludge foam spills into the sludge compartment and is subsequently fed into the ship's sludge tank.
To learn more about the treatment technology applied in our sewage treatment plants and advanced wastewater treatment systems, please visit the product pages:
---