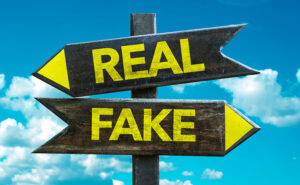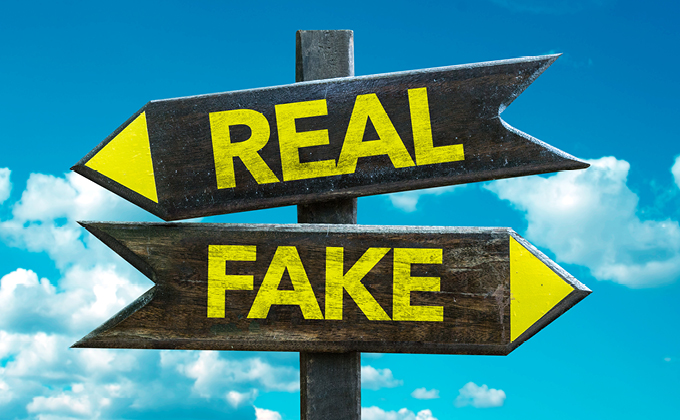 Certification of sewage treatment plants without conformity to the rules is a real problem as the certification process does not always live up to the required standards. As regrettable as it is, it is a fact. We take a closer look at the problem and show you how to determine whether a plant is legitimately carrying its certificate or not.
Many ships have a sewage treatment plant (or marine sanitation device in U.S. terminology) that is approved under the inter-related regulatory regimes such as the IMO's MEPC Guidelines (IMO certificates), the European Marine equipment Directive (EU-MED certificates), and the Code of Federal Regulations (CFR) of the US (USCG certificates), who is not party to the IMO's sewage rules. The approval authorities are the gate keepers responsible for testing and evaluating candidate technologies of various features and claims. A successfully type approved sewage treatment plant is the basis for a series of models with the same design principles covering a wide range of treatment capacities.
However, some sewage treatment plants on the market are certified to the current standards of IMO MEPC.227(64) and/or the U.S. 33 CFR 159 despite obvious non-conformities or even scientific impossibilities. Ship owners and operators should be aware of this fact. Having a sewage treatment plant on board which is not only certified, but which actually complies with the rules and performs as required by the rules can save them a lot of trouble if their pollution prevention equipment is inspected and tested by the authorities.
Non-conformities and "magic box" issues are related to these four areas:
Handling of sewage sludge
Use of chlorine
Recirculation
Handling of greywater
The good news is that it is fairly easy to determine whether a particular plant is in breach of the rules. By asking the following four questions, you will get straight to the heart of the matter.
QUESTION 1:
WHAT HAPPENS TO THE SLUDGE?
A sewage treatment plant that is claimed not to produce sludge is the classic example for what we call a "magic box". This is not only a certification without conformity to the rules, it is a scientific impossibility, as sludge is an inevitable by-product of sewage treatment (further reading here). These magic boxes do not have the technologies to separate the sludge that develops in the treatment process. They cannot perform no matter how well they are operated. To identify the magic box is easy: Simply check if there are any de-sludge instructions and provisions, e.g. that a dedicated sludge holding tank is required.
QUESTION 2:
IF CHLORINATION IS USED FOR DISINFECTION, IS THERE A DEDICATED DE-CHLORINATION STEP?
Chlorination can be effective in disinfecting biologically treated sewage. But to meet the residual chlorine limit of 0.5mg/l, a de-chlorination step is necessary. However, many sewage treatment plants have been certified without de-chlorination –another scientific impossibility, given the level of chlorination and the short contact time (further reading here). To identify this magic box, check whether de-chlorination is provided for in the treatment process.
QUESTION 3:
IS SLUDGE REQUIRED TO BE RECIRCULATED BACK TO THE FEED TANK?
Recirculating sewage sludge back to a treatment plant's inlet is explicitly prohibited by the Guideline for type approval tests (see IMO MEPC.227(64) Paragraph 5.2.1 and 5.2.3, and Figure 1  and 33 CFR 159.121 Paragraph (c) and (d). Also further reading here) It can artificially inflate treatment capacity, and, by replacing raw sewage with sewage sludge that has already been through the treatment process, invalidate the challenging characteristics of raw sewage. To identify such a certification without conformity to the rules, ask if the sewage sludge is required to be returned to the sewage treatment plant's feed tank.
QUESTION 4:
IS GREYWATER SENT TO THE SEWAGE TREATMENT PLANTS LAST TREATMENT STAGE?
For ecological and economic reasons, it makes a lot of sense to treat grey water together with sewage (black water) in one process. It this is to be done, it inevitably leads to an increased size and capacity of the sewage treatment plant to accommodate the additional wastewater volume. However, in a few cases, certification has been awarded to sewage treatment plants having the grey water connected to the final sewage disinfection stage. This not only renders the disinfection stage ineffective, resulting in poor performance, it is a non-conformity (further reading here). IMO MEPC.227(64) introduced a Dilution Compensation Factor with the intention to rule out sewage treatment plants relying on dilution (e.g. with seawater) as a "treatment principle". This factor Qi/Qe =1 means that influent volume to the plant must equal effluent volume from the plant. If greywater is sent to the sewage treatment plant downstream of the influent sample point Qi, then the factor is Qi/Qe <1. To identify such a certification without conformity to the rules is easy: If the sewage treatment plant treats grey water but does not receive it at the beginning of the treatment process, it is in breach of the rules.
SUMMARY
Be critical! Certification without conformity to the rules is more common than one might think. While it is very unfortunate that an IMO, MED or USCG certificate cannot be trusted blindly, it is fairly easy to check whether a sewage treatment plant is legitimately carrying its certificate or whether it should not have been certified in the first place. When considering the costs that can be imposed on owners and operators if plants fail official tests in real operation, only few arguments remain in favor of installing such a plant, however small or low-priced it may be.