HAMANN sewage treatment plants for offshore and inland vessels. We design and manufacture wastewater treatment systems for yachts, ferries, cruise ships, commercial and naval vessels and offshore installations.
The smallest and lightest sewage treatment plant on the market
Cost optimized, short lead times
Small package – big performance
Certified to IMO res. MEPC.227 (64), USCG and EU MED
The most versatile sewage treatment plants
Full customization options
Simple installation on board
Dismountable sewage treatment plants for easy retrofitting
Certified to IMO res. MEPC.227 (64), USCG and EU MED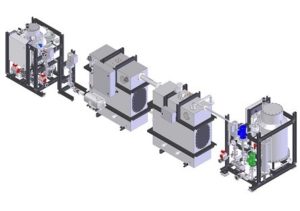 PREVIOUS GENERATION SEWAGE TREATMENT PLANTS CERTIFIED TO IMO MEPC.159(55) OR IMO MEPC.2(IV)
We have been designing and manufacturing wastewater treatment systems since 1972. Technology has evolved and so has regulation. These older generation sewage treatment plants are no longer compliant with current regulations on sewage discharge.
Certified to IMO res. MEPC.159(55)
Current successor models: HL-CONT Plus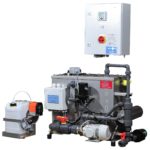 Certified to IMO res. MEPC.159(55)
Current successor models: HL-CONT Compact 0125, HL-CONT Plus 0125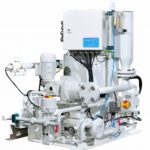 Certified to IMO res. MEPC.159(55)
Current successor model: HL-CONT Plus 025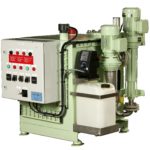 Certified to IMO res. MEPC.2(VI)
Certified to IMO res. MEPC.2(VI)